If you were a frequent marijuana user, a large portion of your day may have been spent smoking weed. And without marijuana, your days may now feel somewhat empty. You're not alone. Many people cite boredom as one of the hardest things to combat during attempts at quitting.
Boredom, though, really stems from a lack of fulfillment. Maybe you already have hobbies you know you love, but it's not uncommon to have a hard time coming up with ways to meaningfully fill your time.
Being high may have obscured what was truly fulfilling to you. You can use this time now to find activities you really love. Variety is good, especially in the beginning. If you can find something from which can derive internal pleasure—whether it's a solitary activity or spending time with friends—that will go a long way in keeping you away from marijuana.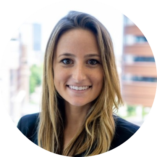 Dr. Zuroff completed medical school at the Perelman School of Medicine, where she concurrently received a Master of Science in Translational Research.
Weedless.org is a free, web-based resource and community created by a team of healthcare professionals and researchers. We distill the facts about marijuana use and its effects into practical guidance for interested persons or for those who are thinking about or struggling to quit weed. Finding reliable, easy to understand information about marijuana should never be a struggle—that is why our core mission is to provide the most up to date information about marijuana use, abuse, addiction, and withdrawal. While we seek to empower individuals to have control over their use, we are not "anti-weed" and we support efforts to legalize adult marijuana use and study.