One of the most common marijuana withdrawal symptoms is GI upset. This can manifest as nausea, loss of appetite, or food aversion, where the thought of food seems unpalatable.
Eating is one of the many joys that makes us human, and enhancement of the subjective experience of eating may have been one of the primary pleasures you derived from using marijuana.
Feeling unable to eat, turned off by the plate before you, or physically uncomfortable during acute marijuana withdrawal can be incredibly vexing and disappointing.
The good news is that, even though GI upset is the commonest physical symptom of marijuana withdrawal, it tends to be of quicker onset, quick peak intensity, and shorter duration than other marijuana withdrawal symptoms.
GI upset is the most common physical symptom of marijuana withdrawal, affecting over 50% of users attempting to abstain, and can manifest itself in a multitude of ways.
It might be nausea, food aversion, or loss of appetite. Others may have upset stomach, or stomach pains. Less frequently, people may suffer from transient episodes of vomiting or diarrhea, and fortunately, these symptoms occur in less than 10% of users.
While up to 29% of people will experience an acute decrease in appetite, both mild weight gain and weight loss are seen, and are the direct result of changes in amount of food intake (Levin, Drug Alcohol Depend, 2010).
Though it may be difficult, the best way to get through this phase is to try and adhere to a normal meal schedule, and not by absence of hunger signals coming from your brain. If you don't feel hungry, try to eat smaller portions, or otherwise consume healthy snacks throughout the day.
Your body needs food in order to recover and function—even if your brain isn't passing along the message appropriately. Make sure you give your body the fuel it needs to tackle these hurdles, and rest assured that your appetite will eventually return.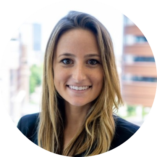 Dr. Zuroff completed medical school at the Perelman School of Medicine, where she concurrently received a Master of Science in Translational Research.
Would you mind answering a few questions (anonymously)?
Currently, little data exists on stomach / GI upset and marijuana withdrawal. Weedless.org is collaborating with researchers at the University of Toronto to explore this topic. Your participation is appreciated and completely anonymous. You may skip any questions that make you feel uncomfortable and you are free to withdraw at any time.
Weedless.org is a free, web-based resource and community created by a team of healthcare professionals and researchers. We distill the facts about marijuana use and its effects into practical guidance for interested persons or for those who are thinking about or struggling to quit weed. Finding reliable, easy to understand information about marijuana should never be a struggle—that is why our core mission is to provide the most up to date information about marijuana use, abuse, addiction, and withdrawal. While we seek to empower individuals to have control over their use, we are not "anti-weed" and we support efforts to legalize adult marijuana use and study.